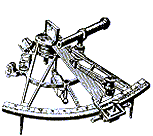 A great site from Carlos Alberto Monteiro.

Historical and Reference Site


Bjorn Larsson's extensive collection of beautifully designed shipping company timetables.


POST CARDS OF SHIPS by Luis Miguel Correia
Contacto / e-mail: m.s.funchal@gmail.com

LostLiners - Honoring the Golden Age of Ocean Travel


HANS BREEMAN & MARITIME ART
Beautifully executed paintings of the Dutch Merchant Marine of the 50's & 60's.




If you love freighters, passenger ships and tugs this is the site for you.


Artist: M. Scott Visnjic,
have listed some very nice artwork for sale.

Where passenger liners & cruise ships of the past, make history.

The Finest Ocean Liner and Transportation Memorabilia Available on the Web.


The history of the America\West Point\Australis\American Star

Ansichtskarten-Sammler-Treff in Zürich! The meetpoint for postcards collectors in Zürich!
CAFE DERBY





Unsere Seite verbindet folgende Nationen mit Links:

Copyright © 2002-2017 by Reto Raeth